What People Are Saying About DogWatch of the Bay Area & Northern California
Steve Bettcher – IACP Certified Dog Trainer
I want everyone to know that I used to represent Invisible Fence but now I recommend DogWatch. Troy Dykes is the owner and operator of DogWatch Northern CA. He has helped several of my clients and they love him. His product is better and his installations, training and service are second to none. Call him. You won't regret it.
We want to hear from you! Write us a review on Google+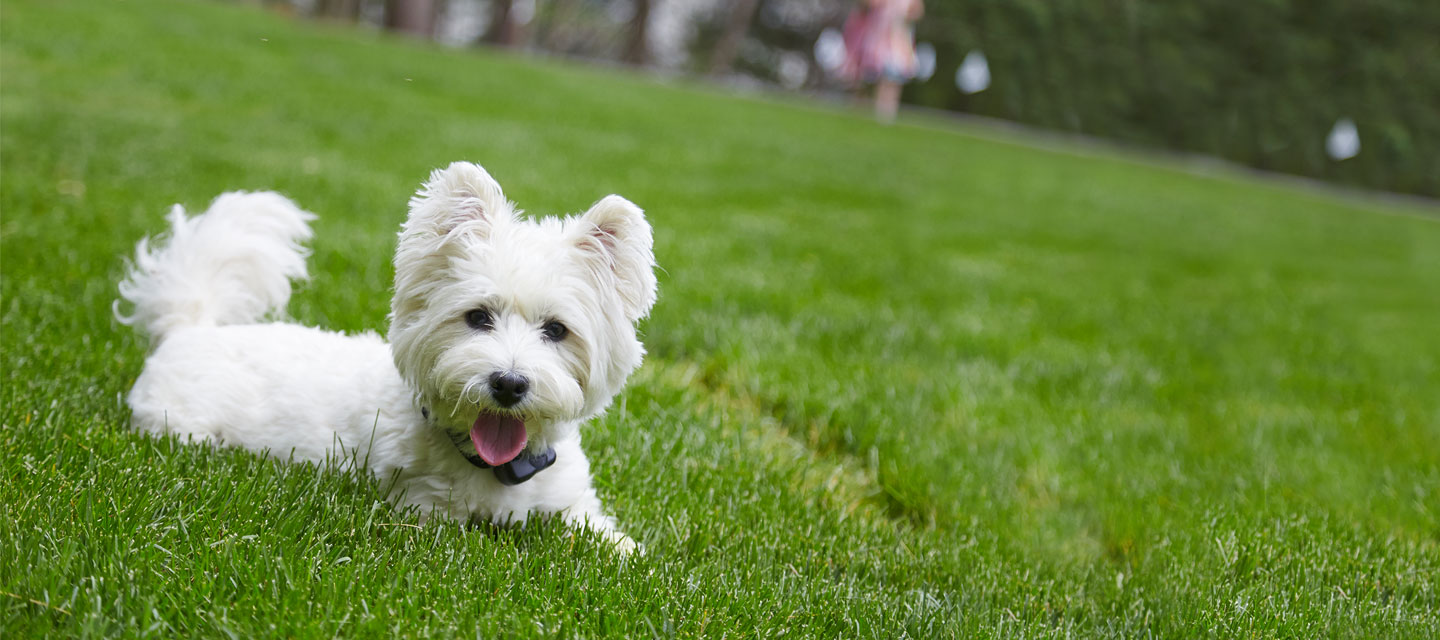 Jamie Textor, DVM, PhD. – Martinez
Thanks to Troy and DogWatch, our new dog is now safe and settling in. Two months ago we got a great new dog but could not keep him contained in our yard. No matter how many times we patched and barricaded the fence, it just wasn't working--we got phone calls every time we left the house telling us that he had escaped again, and we worried for his safety. I called DogWatch and spoke to Troy, and we had an appointment for a consultation just a few days later. Within the week, the fence was installed and the problem was literally SOLVED that day. Troy also helped us with a barking collar on the first consultation visit. The product is outstanding and the service was so professional and pleasant. As a veterinarian and a dog owner, I would highly recommend this company.
David S. – Belmont
We have a hard-driving, alpha male Labra-Dane with strong prey-drive. When we first got Buster 8 years ago he escaped our wooden-fenced yard four times in the first week. He was a complete nemesis to the neighborhood cats (we ended up in court over one incident in particular.) A few weeks later Troy came out and installed the DogWatch fence and Buster has not been out of our yard ever since (except on occasion when we forget to put his collar on.) The product works, full-stop, and Troy is a very responsive, professional businessman. If it weren't for DogWatch, Buster would have been forced (by law) back to the humane society we got him from.
Christian L. – Menlo Park
Troy is not only an absolute expert in visualizing the grounds, and knowing the best way to maximize effectiveness for the safety of your pet, he is also cost-conscious and provides solutions that actually save you money! He is a true lover of dogs/pets too, so you know you're in good hands.
Patrick D. – Los Gatos
This is our second go around with Troy and it has been as good as the first! We have about four acres in the Santa Cruz Mountains and about 15-ish years ago Troy came out and installed the hidden fence to help correct our wandering mutts...it worked perfectly! In fact, it worked so well that after a year or two the dogs did not even need the collars anymore. We are on to a new generation of Labs and...well...they are a bit of a hand full! (Two Lab puppies at the same time, what were we thinking???...) Troy to the rescue! He fixed the holes in the fence, helped with the training (almost a full day!) and gave us credit for our old receiver collars!!! WOW!! His knowledge on how to use these tools to keep our two puppies safe and out of trouble (...mostly...they ARE puppies) was great. He also helped us with another issue: cat food. We have both indoor and outdoor cats and Troy was able to set up little areas so that the Labs stay away from the cat food (and the diarrhea that it gives them).

Two more items that I want to mention here: 1-we set up an appointment for him to come out and see us and there was a nasty accident on 17. He called and rescheduled for a Saturday to fit our schedule and then showed up on time...every time! 2-He is just a nice guy that is easy to work with and knows what he is talking about, my BS meter never even twitched...and that is saying something.
Rick R. – Mill Valley
We have a DogWatch Hidden Fence at home that has made a huge difference, particularly with our younger dog. Thanks to Troy the dogs got the right training from day one and it has worked great!

After two years of living with the fence our younger dog 'decided' that when she's not in the yard she could go a bit too far afield on her unleashed walks. DogWatch had the solution with the BigLeash remote e-collar and once again Troy was there to teach us how to use it properly.

Both products have made a great difference in keeping the girls safe.

We've had a couple of 'glitches' with both products but Troy has always been right there with GREAT customer service. Recently the BigLeash collars and controller were failing - two days later Troy was here with new units - no questions, no hesitation, just make it work.

They have great products that will work if you listen, learn and teach your pet. Troy does great training for the pets and more importantly, the people. Even better is the customer service. When I've had a problem he's been great about responding and fixing it.

Highly recommended and appreciated.
Alice A. – Hillsborough
DogWatch is the only thing that keeps our dog on our property! We live on approximately an acre of land and it is logistically impossible to fence in. Even if we did have fences, our dog would surely jump them. She is quite smart and occasionally "tests" her boundaries but the DogWatch fence keeps her safe and gives us peace of mind.

Indoors, we bought 2 local receivers, one for the formal living room and one for the kitchen counter. She hasn't jumped up on the counter since!

Troy came out again recently, as the gardeners cut the wire while taking down some massive eucalyptus trees. He also extended our fence boundaries to give her more room on the property to roam. Speedy, super service!

If we get another dog, I'm sure we'll be calling Troy again to help us train him. 🙂
Gail E. – Half Moon Bay
Troy explained everything clearly -- gave me an estimate and installed everything within the same week. Great system, reasonable price and patient, helpful training.
Falicia C. – Petaluma
Love this company! I was comparing between two companies and DogWatch is definitely the superior. They offer underground tubing for your wire fence, which no other company offered, a lifetime warranty, and by far the best customer service. I was a little skeptical to choose them because they are so far from my home, but have been at my beck and call ever since. The fence works great and my dogs are so happy to run free!
Barbara V. – Almaden Valley
DogWatch has been providing safe boundaries for my dogs inside and outside for more than 5 years. Troy initially set us up with a unit inside the house to keep the Corgi off the couch. In 2005 the backyard was renovated with all new landscaping and pool, and Troy established the boundaries in the yard for both the Corgi and the Golden Retriever. It's been great...the dogs knew where they could go in the yard without my worrying about them being in the pool or tearing up the new plantings. Last Fall my neighbor did some fence repair and cut my Dogwatch wire. It took a few months for the dogs to figure out their "fence" was gone and then the digging in the landscape started. One phone call to Troy and my wire break was repaired (actually, the same day!). My Golden is not so happy that her boundary is back, but I'm ecstatic! Thanks for the great product supported by the awesome service!
Robin M. – Pleasanton
Troy from DogWatch originally set up an electronic fence for my young boxer about four years ago. It has been wonderful containment for our dog without any wrought iron fences needed. Troy is fast to respond to messages, very friendly and easy to work with. His last visit to our home he fixed the error quickly and introduced me to the remote trainer after I was discussing my dog's behavior. So far, the remote trainer is a super great tool to help my dog become the best he can be.
Tell Us Your DogWatch Story!
We'd love to hear from you, too! Please consider filling out our customer feedback survey to tell us about your experience with DogWatch.